Crocodiles run loose in Mombasa and the residents of Nyali, were in panic on Monday morning as they spotted several outside various residential houses.
Beach road estate was the scene of a Hollywood horror flick, as the scary reptiles basked in the morning sun.
Early risers were within the various estates burdened with the heaviest risk, as the dangerous reptiles camouflaged themselves seamlessly into the background.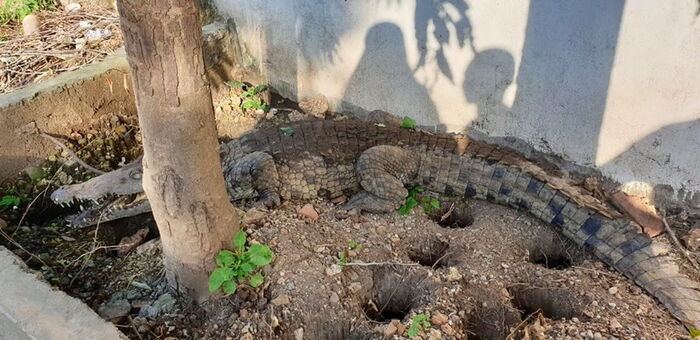 SEE ALSO: Trendy 2019 Haircuts for Ladies
"Off Beach Road, Nyali Mombasa – Another crocodile this morning! This is getting extremely dangerous," a community watch facebook page posted.
The crocodiles are believed to have escaped from Mamba Village, which is located right next to the highly populated area.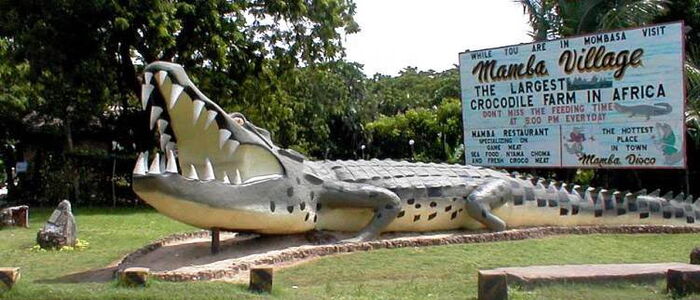 This animal sanctuary is the largest crocodile farm in Sub-saharan Africa, playing host to over 10,000 of the carnivorous reptile.
Residents were quick to alert Mamba Village personnel, as well as the Kenya Wildlife Services (KWS), in order to avoid any disasters.
A KWS official disclosed that despite not being tasked with handling reptiles, they would get in touch with the Kenya National Museums officers to ensure that the dangerous situation was resolved.
SEE ALSO: Chips, Pizza Among Foods Contributing to Low Sperm Count
However, the KWS officials went on to affirm that they would follow up on the matter, after disclosing that the Mamba Village sanctuary was undergoing renovations, which could explain how the crocodiles managed to escape into the neighbouring estates.
Crocodiles can grow to over five metres in length, chalk up hundreds of years and pile up to one tonne in weight, with their razor-sharp canine teeth known to grow up to four inches long.