A gang opens fire in Nairobi boutique. The gang consisted of four members and they stormed into a boutique shop known as Milan Men's Wear where they started shooting randomly.
In the midst of the shooting which took place at Lonrho House, located within Nairobi's Central Business District on Tuesday night, a security guard was shot and wounded.
SEE ALSO: Wealthy People Do this to Keep Getting Richer
"They stormed into the shop and started shooting randomly. That is how the guard ended up being shot," a witness said.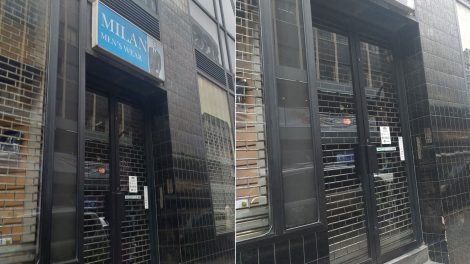 The security guard, whose name had not been established at the time of publishing, was alleged to have been rushed to hospital.
It is reported that on Wednesday the boutique remained closed for the better part of the morning so that the police would go through the CCTV footage and establish what happened in the evening incident.
The Nairobi Police boss Philip Ndolo confirmed the incident, citing that the gang was shooting randomly when one of the bullets hit the guard's leg.
SEE ALSO: Growth Can Destroy Your Business If You Aren't Prepared for it
"We have launched a manhunt and we shall arrest those who participated in the incident," he noted.
The police boss stated that the criminals would be brought to book.