The Gikomba Chinese traders arrested awaiting deportation! The Chinese businessmen, who were seen trading in Gikomba market, were on Wednesday arrested after the Directorate of Criminal Investigations (DCI) detectives and Immigration officials conducted a raid.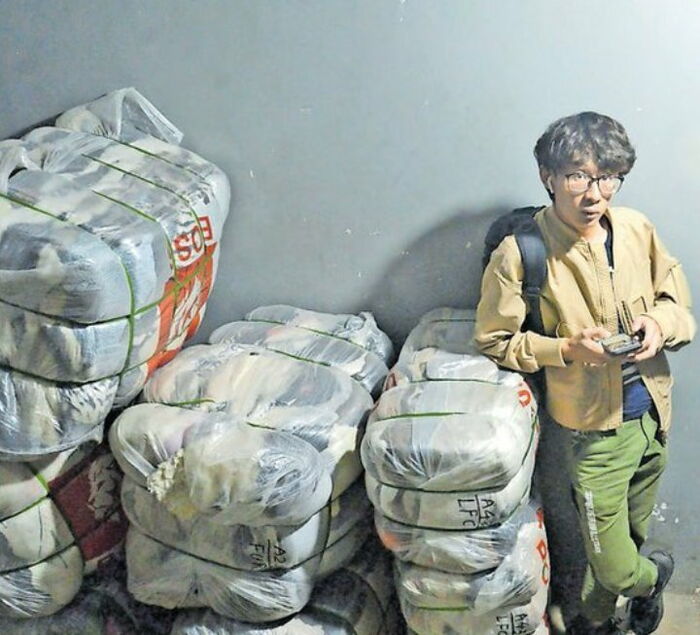 This followed a tip from the public concerning foreigners who were suspected to have been engaging in business illegally in Kenya.
According to a press release by the Ministry of Interior and Coordination of National government, the seven Chinese nationals were further interrogated and found to have vagrantly flouted immigration rules.
SEE ALSO: Trendy 2019 Haircuts for Ladies
The officers further established that three of them had no valid work permits while the other four had been engaging in employment and other income-generating activities unauthorized under their respective work permit classes.
Consequently, the Cabinet Secretary for Interior, Fred Matiang'i signed their deportation orders as recommended by the law.
This comes after the CS issued stern orders to deport the Chinese businessmen while speaking in Nakuru when he launched the e-passport center.
"They are here illegally and our security team understands that. We will deport them. The 6 in Nairobi, they were 6, and were seen in the markets, by tomorrow they will be having supper in their country." retorted the CS.
According to the Kenya Citizenship and Immigration Act 2011, it is an offence for any foreigner to enter or remain in Kenya to temporarily engage in trade, prospecting, farming, business, professional employment, missionary activities without a permit of the relevant class as provided for under Section 36(1) and the seventh Schedule of the Kenya Citizenship and Immigration Regulations, 2012.
SEE ALSO: Chewing miraa bad for mental health, KEMRI
Matiang'i had further clarified, "We are not issuing work permits to traders because we don't do that as government. We don't have a classification of work permits called traders. Any people who are in markets and so on trying to trade, those are illegal immigrants."
The ministry, however, made it clear that "Kenya welcomes and values foreigners who invest, work and visit our country and will continue to support those who follow due diligence and adhere to our immigration and labor laws to the letter."
It further reassured Kenyans that the country's current work/residence permit regime is the most advanced in the region and it will fully protect the integrity of the country.