Members of the Kenyatta family are reportedly disposing off land at Ksh40M per acre.
The management of the Northland City, which is located in Ruiru, is selling the plots reserved for industries for them to inject funds on infrastructure development.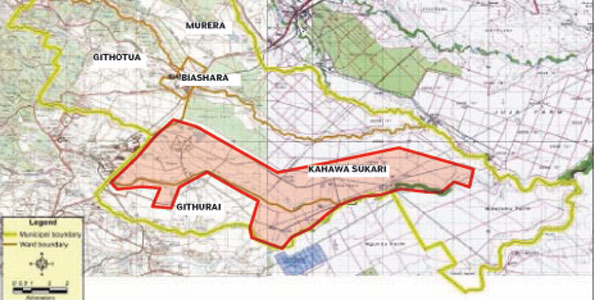 The entire city is estimated to be 103 acres and has been duly fenced by a perimeter wall.
"The entire 103-acre plot is now secured with a perimeter wall erected around it and soon each plot is now on sale as a serviced plot at Sh40 million.
SEE ALSO: MPs Seek to Ban Betting on Mobile Phones
"The same is also available for leasing where we shall put up purpose-built facilities for lease to incoming investors," the paper quoted the city's business development head Paul Williamson.
He further divulged that three developers, plastic products manufacturer and two agro-processors, have already acquired portions of the land and urged others to pick up fast before prices go up in future.
"We are urging international investors to buy plots here now before the dual carriageway is done since that will see demand rise forcing prices to shoot.
"Our feasibility study shows processing and handling goods in bulk within a single facility makes its cheaper for retail outlets that require such savings to power their sales across Kenya," he continued.
SEE ALSO: Jaguar to Spend More Nights in Police Cell
The proponents of the city were also reportedly looking to develop commercial and residential spaces estimated to cost Sh500 billion to accommodate 250,000 workers daily in the next two decades.
Once complete, the project will competed with other mixed use developments such as Tatu City.