Ksh44M loan forces school to send students home. St. Mary's Igoji girls high school in Meru county was over the weekend forced to send over 600 students home over an outstanding bank loan.
The school is said to have on Saturday sent forms one to three packing and the form fours followed on Sunday.
Concerned parents called on CS George Magoha to intervene after the over 600 girls were sent packing.
The parents noted that the school took a loan from a local bank seven years ago to build a one-storey dormitory that houses around 500 students.
SEE ALSO: 17 Less Known Facts About Bob Collymore
The national school asked the parents to pay Ksh 22,000 per year until the time when the loan would be fully repaid.
A parent who asked to remain anonymous stated that the loan had long accrued before the current students ever enrolled in the school.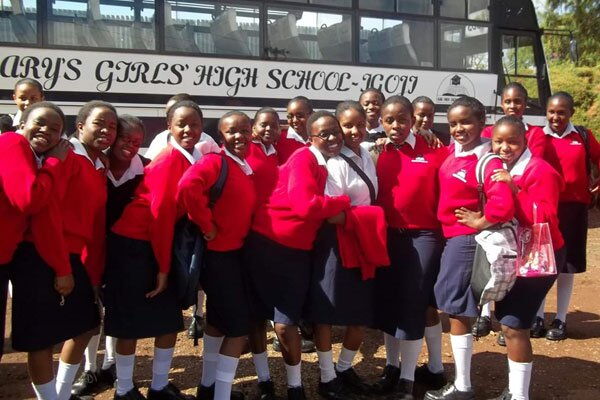 The parents further stated that they pay Ksh 50,000 annually as school fees plus an extra Ksh 2,000 as motivation fee.
"The school is empty, not because of fees but because of levies that have not been gazetted. We have raised queries during the parents' annual general meeting but it has not been included in the minutes. We were overruled by parents who are friendly to the board of management," another parent complained.
SEE ALSO: Elon Musk: Any other car than a Tesla in 3 years will be like 'owning a horse'
Imenti South Sub-county Director of Education, Mercy Itunga, stated that the institution was struggling to meet its basic obligations due to parents' delays in clearing fees.
Some parents revealed that the principal might have inherited the loan and she had no option but to clear it for her to be able to run the school smoothly.
Another parent asked for an audit, claiming the amount borrowed for the project may have been exaggerated.