Meet 3 siblings who can write when blindfolded. Many, if not all people cannot see, move or identify things when blindfolded or with their eyes closed. This, however, is a different case for three siblings from Segero in Uasin Gishu County.
In a feature titled 'Color Blind' on Citizen TV, Caleb Kimutai (8) Kezia Jepleting (9) and Carson Kipleting (11), can identify colors, written text, and their classmates, when put to test by their teachers at Segero Adventist Primary School, after being blindfolded.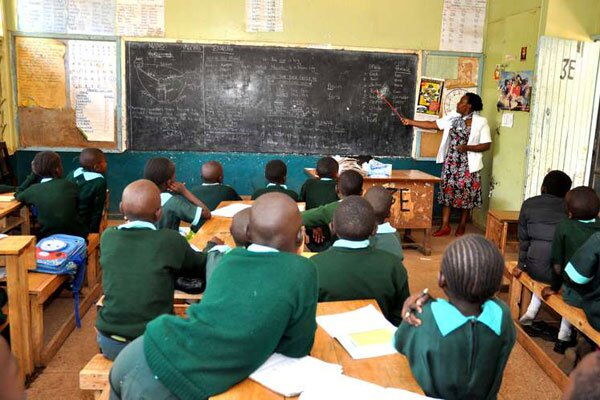 "The students have ability beyond human understanding. Sometimes I wonder whether it's their natural senses or something else because it is not the power of cramming," one of the teachers, Esther Karanja remarked.
SEE ALSO: Bishop Kiuna's Son Graduates From Manchester High School
It was through Keziah, that the parents recognized how gifted the children were. During her birthday party on September 18, 2018, Keziah's friends blindfolded her to see if she could identify colors. The nine-year-old surprised her friends by identifying every color with gusto.
Their mother Susan Chepkwony was so astounded by the incidence.
Their father, Wilson Chepkwony went on to try the same exercise with the other children in 2019.
"I feel so proud and very happy as a father. People did not believe it at first. We had to repeat it until we could prove to ourselves that they could do such a marvelous thing," their father, Wilson remarked.
Keziah can re-write sentences. Whenever she was given a paper with written sentences on it, she copied down and wrote the sentences, word by word, with her blindfold on. Caleb, the youngest of the three can recognize texts, apart from recognizing colors with his eyes blindfolded. This is vividly seen when the eight-year-old reads a title and words printed in a textbook handed to him by a teacher. Carson claimed to also have once had the gift of recognizing texts like Caleb, but at the present can only identify things when blindfolded.
SEE ALSO: Boy Kills Classmate In Bizarre Incident
At their school, the three siblings learn like regular students and don't get any special treatment, but both teachers and students acknowledge how extraordinary they are.
"Kezia is a very good disciplined girl and loves mathematics. She is very curious about everything," another teacher, Joseph Kamuge heaped praise on the girl.