A bill tabled in parliament seeks to ban betting on mobile phones in the country.
The bill suggests that anyone who uses a mobile phone to place a bet on an online gaming platform will be slapped with a fine of Ksh2 million or face two years in jail.
If the number used to place a bet is registered to a company, the recommended fine shoots to Ksh50 million.
The bill intends to have the winnings from any bets placed paid to the gambler through their bank accounts rather than the current mobile money platforms.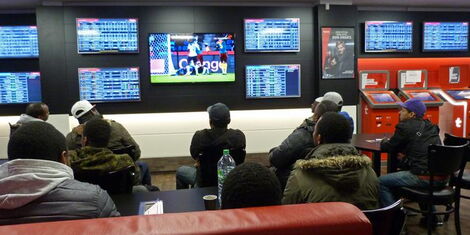 SEE ALSO: Jaguar to Spend More Nights in Police Cell
If the proposed bill is passed, the Communications Authority (CA) will be empowered to monitor and track gaming transactions.
"A person may not use a telecommunication platform for purposes of playing online games which include betting, lottery, casino games or any platform for online gaming," reads the bill in part that seeks to repeal the Betting, Lotteries and Gaming Act of 1966.
The bill also intends to have the betting companies provide information on how players register or may be de-registered, as well as the charges levied on the gamers.
It also makes it illegal for betting firms to have their servers for online betting in foreign countries.
SEE ALSO: Magoha Proposes That Parents Be Listed on CRB Over Fees Arrears
CA shall ensure that no foreign operators offering online gaming services shall access to recruit and offer services to players based in Kenya.
"The National Gaming Authority (which shall be formed under the new law) and the CA shall constantly monitor all online gaming activities to meet the prescribed conditions and any operator found to be contravening the provisions of this section shall be blocked immediately and be prosecuted accordingly," read another part of the bill.
If the proposal is passed, it will deal a major blow to gamblers and betting firms as gaming in Kenya generally takes place online notably on mobile phones.