A family in Nyaribari Chache, Kisii County are demanding justice after an orphaned twin girl was kidnapped and killed in mysterious circumstances.
Judith Ombati, a 10-year-old girl is suspected to have been picked from their house while she was sleeping on Monday at around 11 pm.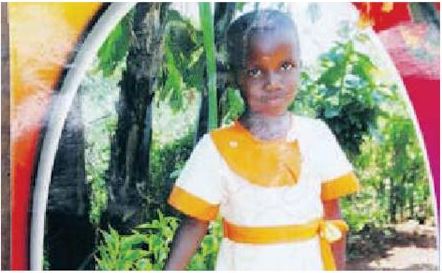 The class three pupil, who is believed to have been strangled using her school socks, was found dead near a river on Tuesday morning.
SEE ALSO: Chaos After Ruto Sends Waititu to Represent
Judith shared a bed with her twin brother, who realised she had gone missing when he noticed their window was opened.
He informed their elder brother, Brian Ombati, who lived in the same compound but in another house.
"I don't know how her killers gained access to the house. I had ensured windows and doors were closed before I went to my house," he stated.
He narrated that they were orphans as their mother, Damaris Bosibori died in 2018 whereas their father Ombati Ratemo died in 2010.
SEE ALSO: Kalonzo & Kivutha's Relationship Dies Officially
Kisii Central Directorate of Criminal Investigations boss, Martin Korongo stated that they were probing the matter to establish who could have committed the heinous act.
"We will carry out thorough investigations. This murder is puzzling but we will not rest until her killers are brought to book," he assured.