The requirement for Kenyans flying to some European countries to make their visa applications with the new e-passports only.
The requirement was issued by Schengen member states – an EU passport-free zone that covers most of the European countries.
"Kindly be advised that as of 1st June 2019 the visa section will accept visa applications on the new e-passports only.
"This follows the Kenyan government notice that the old passports will expire on the 1st Sept 2019," a statement on both the French and Swedish embassies read.
SEE ALSO: Trump Goes After Kenyan Green Card Holders
Speaking to Hakikapost.com, French Embassy Press and Communications Officer Larry Asego affirmed that the new requirement adding that the visa application process would still be subjected to the usual timelines as well as the charges.
Additionally, all Kenyan passports, except the new East African Community bio-metric e-passport, will be rendered invalid from September 1, 2019.
"According to Article 12 (a) of the Regulation (EC) No. 810/2009, commonly known as "Visa Code", the validity of a travel document shall extend at least three months after the intended date of departure from the territory of the Schengen Member States," the embassies stated.
The Schengen zone includes the 26 countries; Austria, Belgium, Czech Republic, Denmark, Estonia, Finland, France, Germany, Greece, Hungary, Iceland, Italy, Latvia, Lithuania, Luxembourg, Malta, Netherlands, Norway, Poland, Portugal, Slovakia, Slovenia, Spain, Sweden, Switzerland and Liechtenstein.
SEE ALSO: Trendy 2019 Haircuts for Ladies
Depending on your reasons for visiting the countries and the frequency of your visits, the Schengen consulate can issue you a single-entry visa, double-entry visa, or a multiple-entry visa.
The validity of your single-entry visa depends on the number of days you stated you are going to be in the Schengen zone on your visa application form and the actual decision of the consulate that issues you the Schengen visa.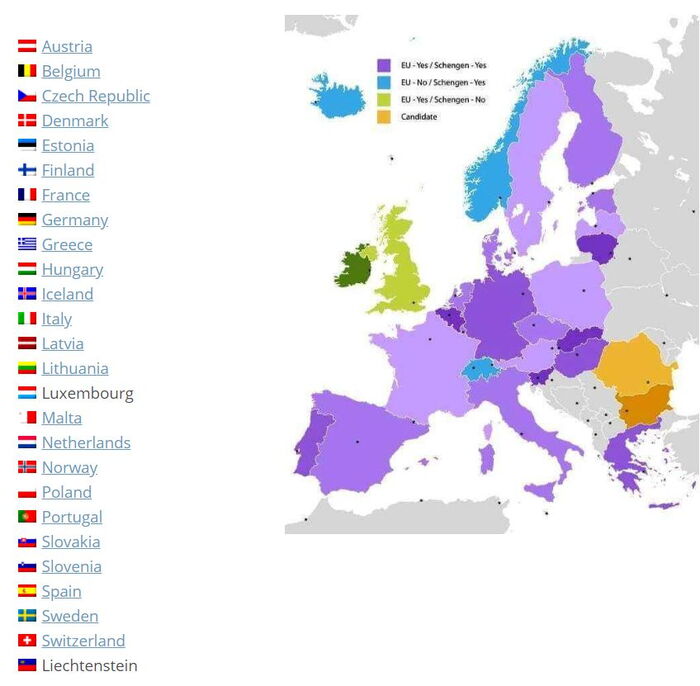 "If you are a frequent traveler, you may apply to obtain an EU visa valid for up to 5 years, but you have to keep in mind that you cannot stay within the Schengen Area for more than 90 days in a 180-day period of time even if you hold a multiple-entry visa for Europe valid for up to 5 years," the Schengen Visa Information website advises.