Nairobi Governor Mike Sonko rescues crippled boy who crawled 6km to school daily. Sonko came to the rescue of the 16-year-old boy who crawled to school daily after the story was highlighted by the media.
Sonko Rescue Team on Thursday, September 19, visited Gilbert Otyeng', in Busia County and enrolled him at a special school to save him the trouble of accessing education.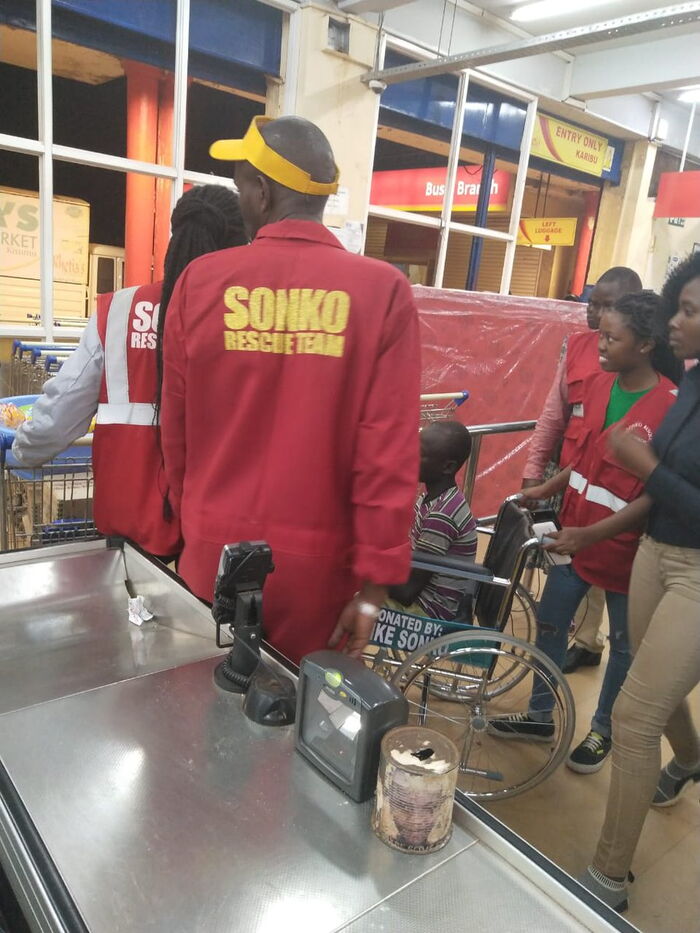 SEE ALSO: Meet 16-year-old Disabled Boy Who Crawls 1.5KM to School
The team also paid the Standard Four student's fees for the rest of his primary education and gifted him a wheelchair as well as a term's worth of shopping.
For years, Otyeng' crawled daily to St Dominic Aderema Primary School, 1.5 kilometers away from his home.
He would then make a return journey home at lunchtime and resume classes in the afternoon.
After school, the student would embark on the torturous crawl back home and retire to bed, only to start the cycle all over again the next day.
"It has been a painful experience for me, waking up very early to crawl to school. I have to return home for lunch, go back for afternoon lessons then in the evening I go home," Otyeng stated.
SEE ALSO: Dressing for Slim Figures
The teenager aspires to be a big shot doctor after completing his education.
"Otyeng got disabled when he was five years and since then, things have never been the same again for my son,"  his mother, Rosa Pali, said.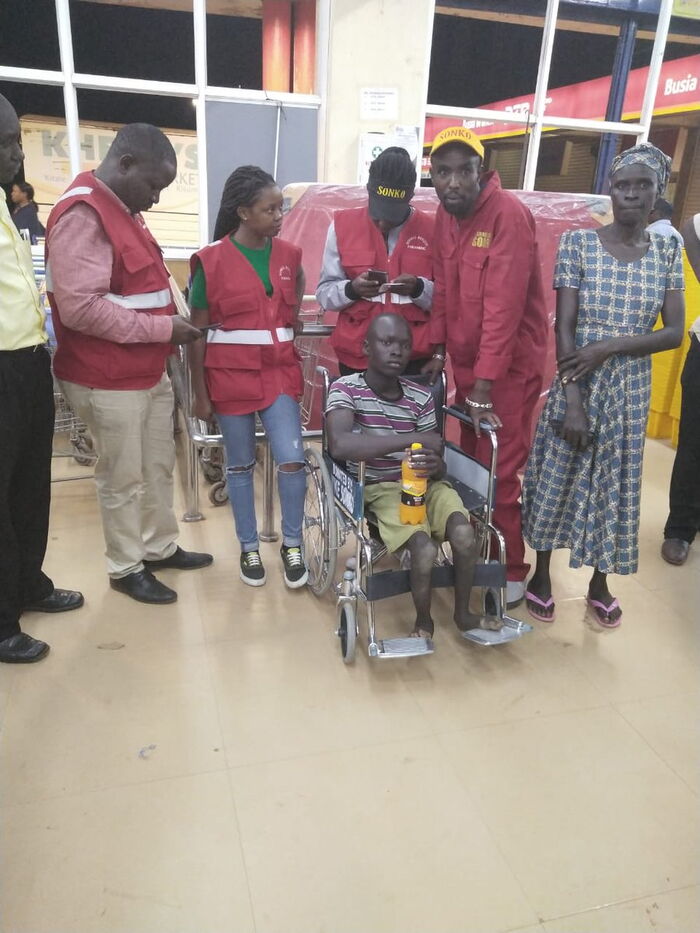 He is the seventh-born in a family of nine children.