US president Donald Trump goes after Kenyan Green Card holders in his latest move on immigrants. The move is set to affect tens of thousands of Kenyans who moved to the country after landing the coveted green card.
The US head of state intensified his crackdown on immigrants ordering government agencies to implement a 23-year-old law that required sponsors of green card holders to reimburse the government for welfare benefits.
Trump approved a memorandum Thursday to enforce provisions signed into law by President Bill Clinton in 1996.
SEE ALSO: Latest 2019 African Print Fashion Designs
According to the White House website, President Clinton signed the legislation to require that the sponsors of a non-citizens be requested to reimburse any income-based welfare benefits the non-citizens receive.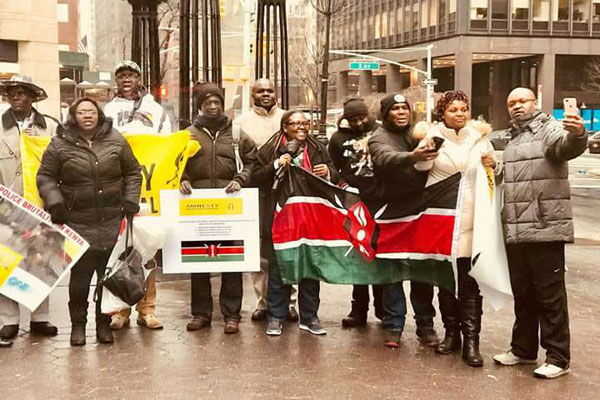 "To protect benefits for American citizens, immigrants must be financially self-sufficient," Trump stated in an announcement of the plan.
As of the 2010 census, there were an estimated 92,638 Kenyan-born persons living in the United States.
This law will see all the legal immigrants that benefited from the government's financial aid refund the rewards.
However, critics argue that such a move will unfairly punish low-income immigrants, who need aid to kick start life in the US.
SEE ALSO: 2019 Latest fluffy kinky twist hairstyles
In a statement, immigration advocates Marielena Hincapié and Olivia Golden termed the move as "brutal, reckless, dangerous, inhumane agenda."
Trump criticized the current immigration system that includes granting green cards on a lottery basis and based on having relatives in the United States as dysfunctional and unfair.
He added that most immigrants were moving to the US on family ties rather than a skill set that would benefit the American economy.
The White House further stated that those awarded the precious document had to prove that they could support themselves financially.
SEE ALSO: AMAZING TIPS ON WEANING YOUR BABY
This comes a few days after Trump announced that his administration was working to end the popular Green Card Lottery (Diversity Visa Program).